Floor Plan 1
We've improved on one of our most popular and practical designs. The living room area has an 8ft x 12ft wide door and window system for maximum views and light. This plan also gives you a proper dining room which is missing in most new condominiums. It also offers a house like kitchen with corner pantry and island.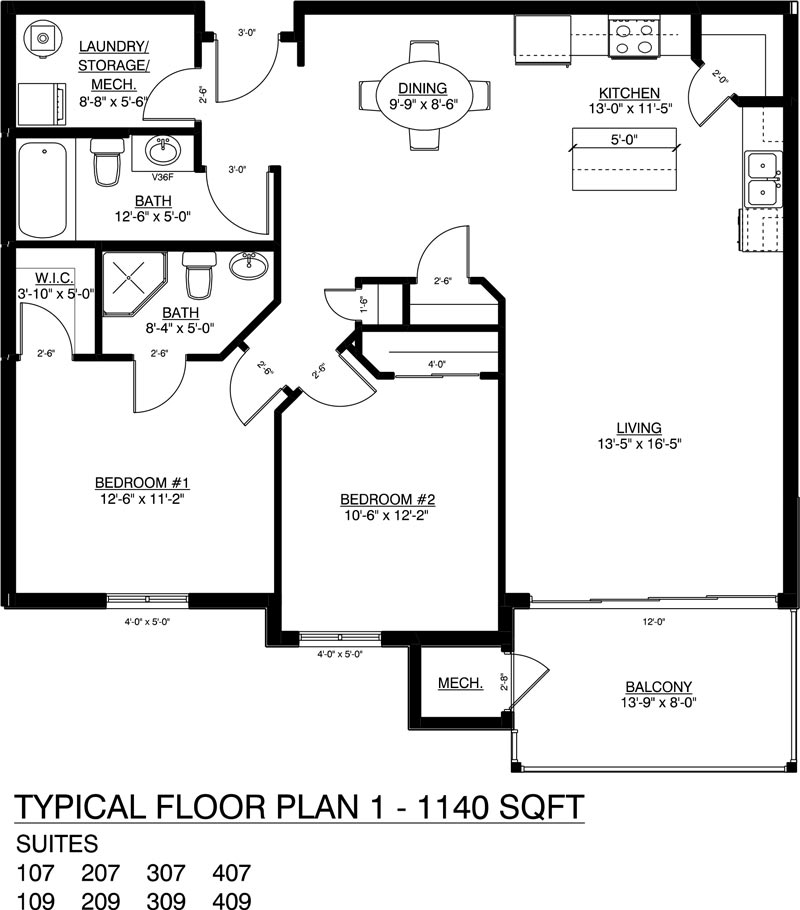 Floor Plan 2
The perfect plan when bedroom privacy is most important. Works great for non-couples sharing or for people with different work schedules or the nighthawk hobbyist or the fan of late night TV.
Floor Plan 3
If you are looking for lots of light and sunshine to start and finish your day, this is one of our best suites. Extra south exposure windows in your living room and kitchen. You don't really feel like you are in a condo when you are in this suite.
Floor Plan 4
Need a "pick me up" in the morning? The sunrise streams in your extra windows in your living room and kitchen and stays with you all afternoon on the south exposure balcony.
Floor Plan 5
Sunsets and river views from your balcony at an affordable price plus the benefit of a corner suite with an extra living room and kitchen window plus the 8ft x 12ft wide window and door system.
Floor Plan 6
Our most affordable full riverfront suite with a west and north exposure balcony. Consider our option to have your sink in the island so you can watch the boats go by while preparing dinner.
Floor Plan 7
A larger version of plan 2 with all of the same benefits of a split bedroom plan but with full west exposure river views. The Red River runs east and west here so views of the water are some of the best in the city.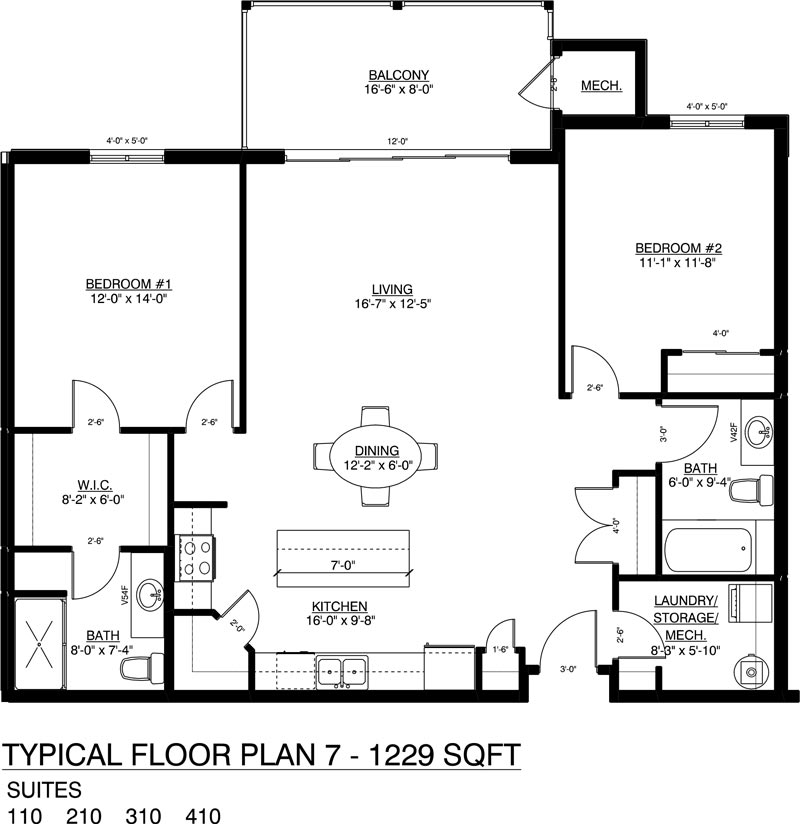 Floor Plan 8
When you tell your friends you are lucky to own a corner suite with south and west exposure overlooking the best section of the Red River, and they come to visit, they will agree with you! A great practical plan with tons of light.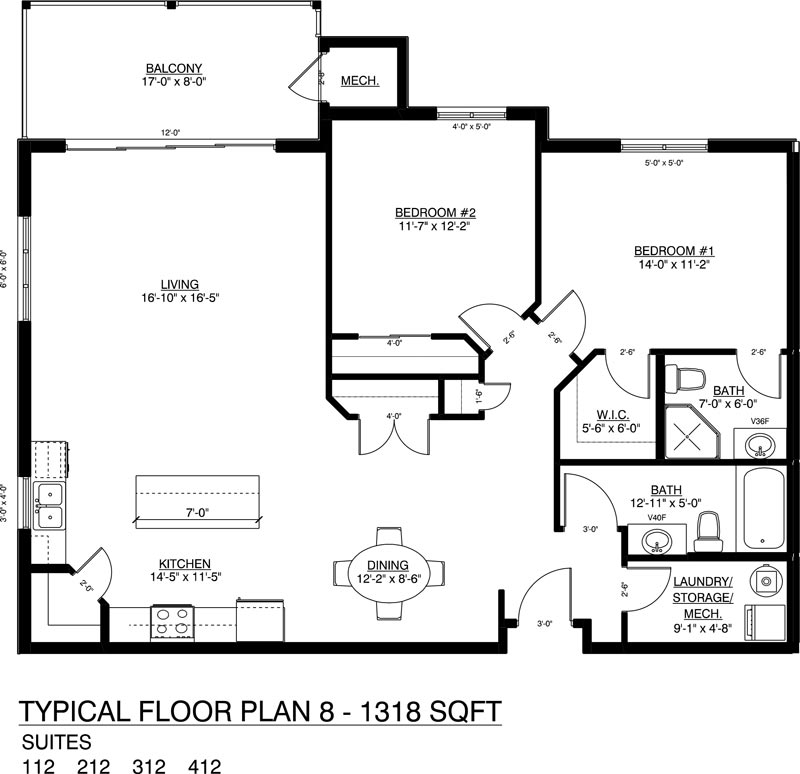 Floor Plan 9
Our signature suite with a 30ft long balcony with the best Red River views in Winnipeg. 2 bends of the river to look at plus a forest to the west and the Henteleff Park forest to the south.
Floor Plan 10
Truly a "Great Room" with a huge living area and large windows with west exposure overlooking the Red River. I think it's a must to consider a sink in the 7ft island so any kitchen duty is rewarded with great views.